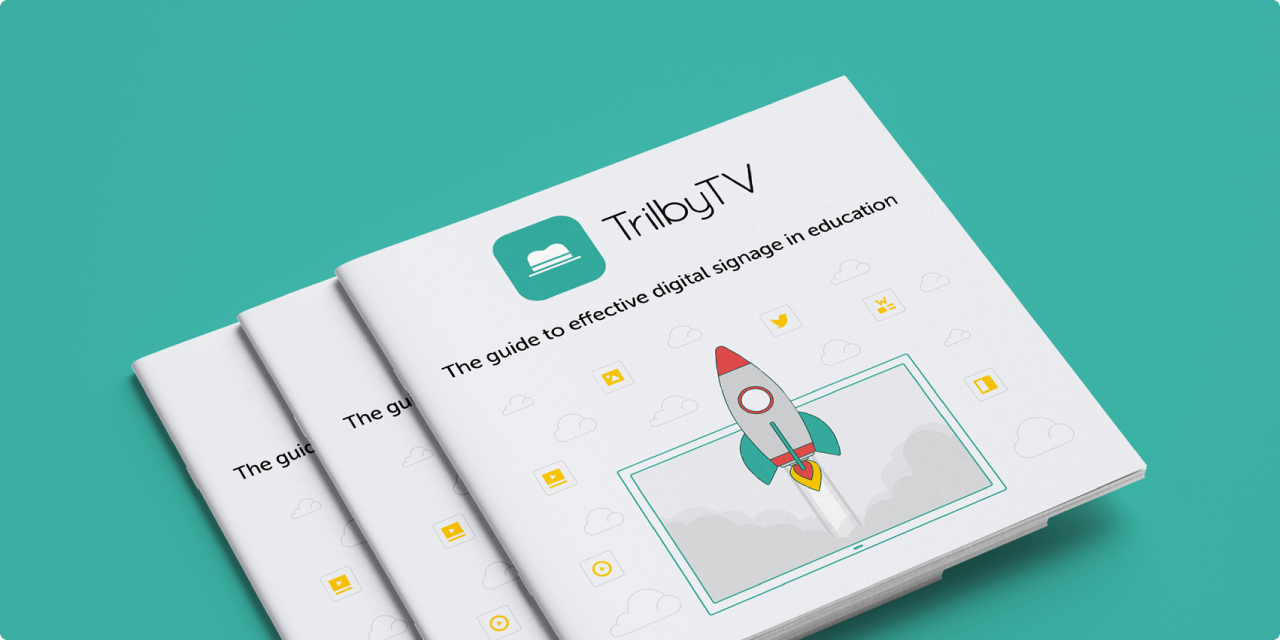 The guide is full of useful ideas from the TrilbyTV team and our customers. It also has some awesome tips covering digital content in different areas of a school or college. It contains a useful planning tool to encourage you to create an effective digital signage strategy. This is something that you should do on a regular basis, we suggest you do it every year.
Complete your details below to receive a copy of our Guide to effective digital signage in education. The guides are posted out via Royal Mail and should reach you in 2-3 working days.
Data is collected and used in accordance with the TrilbyTV Privacy Notice and Terms. We will only ever use your information to contact you regarding TrilbyTV.
While you wait
If you'd like to have a look at TrilbyTV and try out the number one signage platform made for education then you can always start a free 30-day trial. There is no commitment and you'll get a couple of emails from the system here to welcome you and get you started. We're a super friendly team and dedicated to making sure our solution works for you so please ask questions, click buttons and give it a real good test.