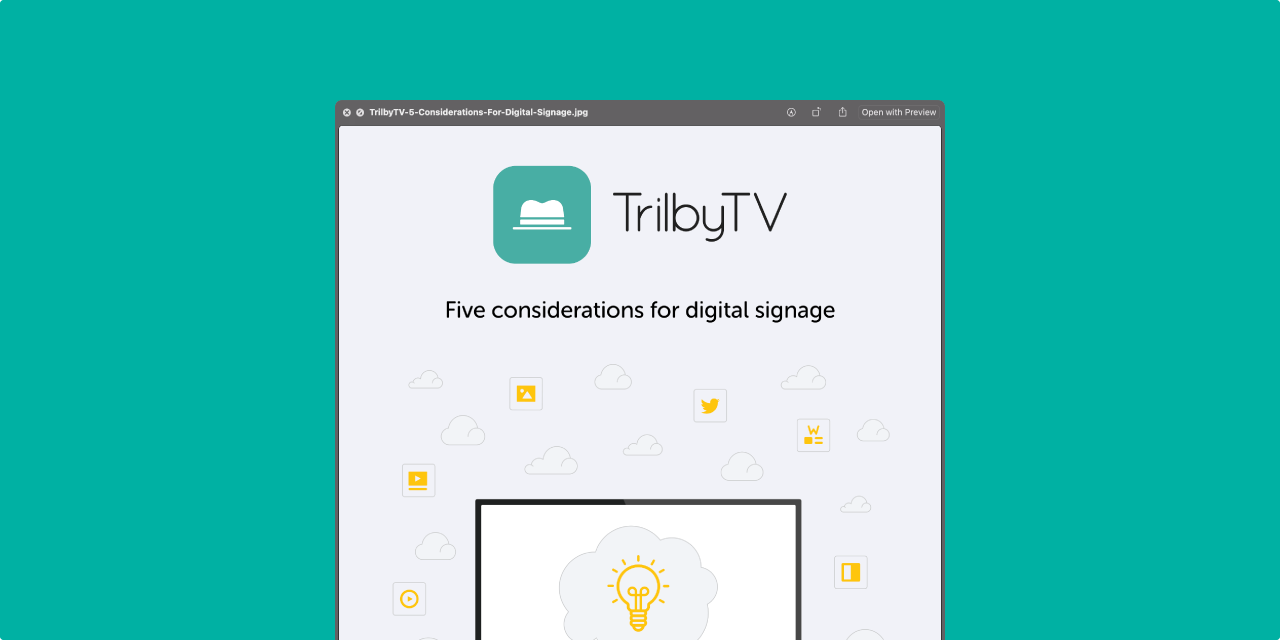 Whether you're tentatively looking into the world of digital signage, looking for a bit more inspiration or want to add some gumption to a system that is already in place, our FREE "Five considerations for digital signage PDF is the perfect way to start your journey.
From planning your digital signage strategically to selecting your hardware, this fantastic resource has ideas, hints and tips to get you on your way.
With over 25 years of experience in education, TrilbyTV has the expertise to help you build whole school communication, boost community cohesion and enhance parental engagement.
Data is collected and used in accordance with the TrilbyTV Privacy Notice and Terms. We will only ever use your information to contact you regarding TrilbyTV.